1 Min read
GoDaddy, one of the world's largest domain registrars, announced its plans to migrate the majority of its infrastructure to Amazon AWS. The two companies competed in the past, but it looks like they're becoming partners now – it seems Amazon will become a partner in selling of some of GoDaddy's products.
The move underscores Amazon's continuing expansion as a powerhouse in cloud hosting and related services, providing a one-stop shop for customers who come for one product and stay for everything else. Also, it is a reminder of how the economies of scale in the cloud business make it financially challenging to compete if you are not already one of the big players, or lack deep pockets to sustain your business as you look to grow.
It's important to note that the deal will not include taking on domain management for GoDaddy's 75 million domains currently under management.
"GoDaddy is not migrating the domains it manages to AWS. GoDaddy will continue to manage all customer domains. Domain management is obviously a core business for GoDaddy."
– Dan Race, GoDaddy's VP of communications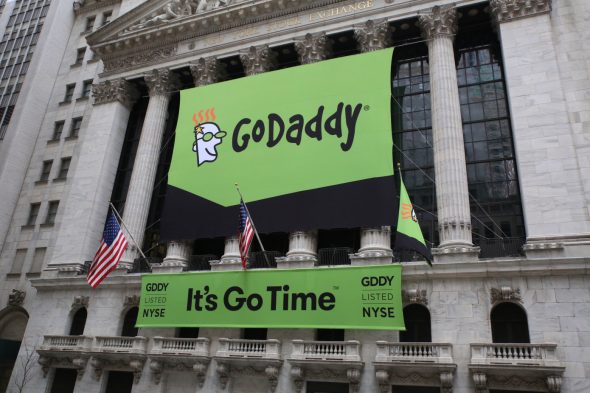 Read more: TechCrunch