7 Min read
One of the main key value propositions of cloud computing and an all-around promise to all enterprises and businesses is a simple and easy-to-understand pricing model.
It seems that this is counter-intuitive now as time moves on – according to Ovum the biggest challenge in 2018 for many organizations will be how to deal with the ever-increasing level of complexity from the number of different cloud services on offer.
For enterprise customers looking to adopt cloud services, the journey and its different stages need to be planned so that cloud adoption is strategic and not just tactical. This means adoption of the cloud is not a single path to follow – the influence of overall market, competitors and geographic challenges are now a crucial part of the process.
In this article we're going to discuss what the future brings for the cloud computing industry and how enterprises and other businesses can stay prepared for what awaits.
A More Mature Approach to Cloud Adoption & Selection
In just two years, from 2015 to 2017, enterprise cloud spending increased drastically:
50% of enterprises reported an increase in SaaS spending
46% of enterprises reported an increase in IaaS spending
47% of enterprises reported an increase in PaaS spending
However, as the picture below shows, the workloads that are moving to the cloud now are changing based on a multicloud approach:
The image above tells us a number of things.
In 2018, there will be a bigger percentage and bigger differentiation between workloads, with application development and testing, and mobile app stores and data still the top two workloads. But in 2019 only 20% of enterprises plan to move to the cloud compared to just over 30% in 2018. This tells us that in 2019, a lot of workloads will already be moved to the cloud.
As cloud adoption is becoming a more mature process, so is cloud selection. The selection process is usually driven by factors such as cost, performance, reliability and reputation. Deeper analysis provides evidence that workloads are being classified and deployed in the most appropriate environments.
Organizations are staying away from being 100% reliant on a single supplier and in turn want to have a small number of key suppliers to reduce maintenance and management, which improves their position in bargaining on pricing.
80% of enterprises say that they will be using hybrid cloud by 2019.
Linking IT Activity to Business Outcome
Linking all IT activities with business outcomes and just how these IT activities are profitable has always been difficult for CIOs. With cloud computing this relationship becomes much clearer due to a 'clean slate principle' where the cost, performance and risks can be assessed and quantified as a part of a business case for the move.
In 2018, as Ovum's research suggests, CFOs will be looking to obtain a direct relationship between spending (not just IT, but general spending) and business outcomes. This kind of transparency will govern that many businesses, especially LoB (Line of Business) leaders, will be focusing on cloud adoption.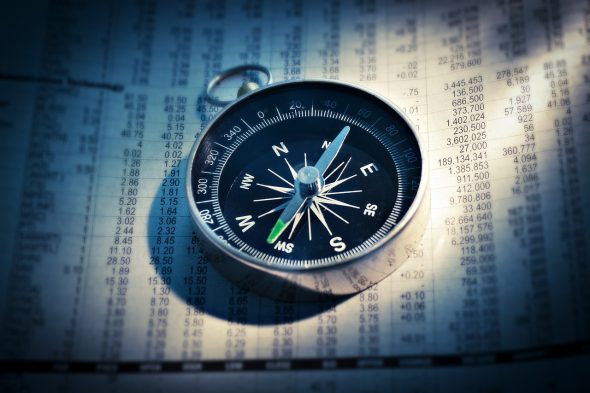 How Data Sovereignty and Regulation are Impacting the Cloud
Government and industry regulatory rules on data and privacy as well as political instability in some cases are driving demand for different layers of public cloud availability based on geo-location.
Because of this disruption, a three-tier model has emerged:
Global centralized resources
Regional resources
Local in-country presence
Most of the regional and the local in-country presence is realized by using colocation facilities, and service providers are moving towards deploying cost-effective approaches for having a more distributed presence at the edge.
Pre-fabricated data centers that have a complete data center capability do not provide all the answers for operators looking to deploy regional and edge resources. One of the key capabilities that are missing include the speed and scale elements of any development, plus the expected associated reduction of complexity and cost.
What dictates the speed and expansion as well is land, power and connectivity. Most colocation providers and wholesale data center providers have enough land to start with and since there's been a lot of acquisition activity during the last couple of years (Verizon and CenturyLink have both sold their global DC estates) there's also a lot of local and regional capacity available from colocation providers.
What's also worth the mention is that in 2018/2019 AWS, Microsoft, IBM, Google, Alibaba and others will be opening more and more in-country data centers. One of the most interesting and big opportunities for this will be UK, given they will be conducting a lot of cloud-first government projects. Both Microsoft and AWS are adding regions in the UK for the public sector and government.
Organizational Maturity and the Cloud
In 2016, cloud adoption was used for increasing business productivity workloads, but a selection of cloud services was also a confused mix of business-led actions without a clear IT strategic position. The two main factors for this move were switching capex to predictable opex spending and the need to transform businesses to become digital.
The result of the first factor was 'Lift and shift', which in 2016 meant that everyone moved their on-premise solutions to the cloud which resulted in only marginal cost benefits. The conclusion was that simply moving a n-tier application stack from one environment to the cloud had very little impact on how the application operated or engaged with the environment.
2018 will see the continued rise of "cloud-native" approach to truly modernize the organizations IT capability where the monolithic stack is broken down into smaller, reusable components that have the ability to be assembled and combined in a way that protects data integrity, performance, security and service quality as well as it scales. 56% of cloud spending will be directed to SaaS in 2018, which is roughly $70B.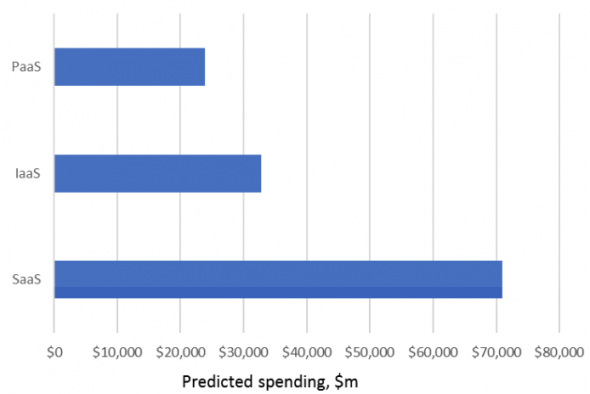 The future IT department will need to embrace the concepts of decentralised IT management environments, greater use of emerging technologies, and increased automation but without the pitfalls of decentralization like duplicated spending, lack of clear lines of responsibility and compromised security and outages that could damage the company. This is highly tied to the second factor of cloud adoption which is digitalization since technology and its adoption is a major part of it.
2018 will see an evolution in how organizations are thinking about the path to the cloud, and what that path must deliver while on the journey.
The Struggle With Integrating Infrastructure as Code Into Operational Processes
Cloud native goes hand in hand with using microservices and containers. Containers enable applications and processes to operate as an isolated unit of application deployment. This improves overall developer experience, fosters code and component reuse, and simplifies operations for cloud native applications.
What will become a struggle is actually managing containers since new and different tools and skills are needed to provide the ability for containers to be actively scheduled and managed by a central orchestrating process. Currently Kubernetes is the tool of choice for 47% of respondents in the OpenStack user survey in 2017. Skills are what's currently in very short supply in todays 'cloudy world'.
DEM or Digital Enterprise Management requires seven different aspects to be considered, and also requires expertise in seven different disciplines:
The digital workplace
Agile application development
The alignment of security teams with operations teams or secops
Service management excellence
Big data
IT Optimization
Support for multisource cloud
In 2018 new roles and structures will emerge, such as site-reliability engineers.
The Great Cloud Market Switch
According to Ovum, 80% of the entire IaaS market is served by AWS (Amazon Web Services), GCP (Google Cloud Platform), IBM Bluemix, and Microsoft Azure.
What will start to happen in the enterprise sector is the need for enterprises to start moving mission-critical workloads such as ERP to the cloud in addition to other productivity workloads such as email. This will incentivize the leading cloud providers to position themselves as enterprise-grade in an attempt to secure much of the new workload moving to the cloud.
The result of this is that the Mid-market and SME customers, at the start of 2018, will start to realise they are in a difficult position where they have just as great a need for enterprise-grade cloud as large enterprise customers, but they do not require this globally. Specialist providers for the mid-market will emerge, which will be a tipping point and the mid-market cloud industry will grow exponentially.
Mid-market customer adoption of workloads on the cloud:
Conclusion
As the use of cloud continues to mature and become more strategic, the market in cloud computing will change in 2018 and beyond. This change will impact every aspect of cloud computing.
2018 and 2019 will be the pivotal years for the maturity and the expansion of cloud computing. The rise of cloud-native applications designed for multi-cloud environments that include simple open integrations and make workloads portable will begin to change the way organizations value IT within business.
This article is based on research conducted by Ovum, and the complete research can be downloaded here.
If you have any questions about cloud computing or if you're having trouble deciding which provider will best meet your needs, you can always turn to experts. Don't hesitate to ask our experts here at GlobalDots to help you choose your best cloud solutions and more.