3 Min read
Cisco to Acquire Viptela and Add SD-WAN Skills to Portfolio
The IT company is planning to acquire Viptela, the SD-WAN expert company. The $610 mil deal is another effort by Cisco to strengthen its cloud-position. The Viptela acquisition is expected to go through during the second half of 2017. According to Cisco, the logic behind the purchase is that customers are increasingly turning to SD-WAN solutions when managing their WAN. Viptela's technology is expected to simplify management, increase agility and reduce costs when interconnecting dispersed enterprise networks.
This latest acquisition comes as no surprise since Cisco announced it plans to invest in the cloud back in 2016. Cisco is shifting its business to a subscription model, and previous Jasper Technologies and AppDynamics acquisitions are just confirming it.
Read More:
CloudFlare Wants to Secure IoT Devices with Orbit Security
Last week CloudFlare announced the release of a new IoT security service. Dubbed Orbit, the game-changing IoT solution will allow manufacturers to secure devices by deploying patches or blocking vulnerabilities. The service comes as a response to the epidemic of IoT-fueled Denial-of-Service attacks (DDoS) during 2016.
Orbit is intended to operate as a firewall, positioning itself a layer prior the device in order to filter malicious requests and act as a shield. Devices protected by Orbit will also benefit from CloudFlare's data protection and performance optimization features, which will translate to lower power consumption and longer battery life.
Read More:
Akamai Adds liveOrigin to Its Media Services Live Solutions
In order to bridge the gap between live streams and television broadcasting, Akamai announced it will add new capabilities to Media Services Live, its linear video streaming delivery system. The new capabilities, collectively named liveOrigin, are expected to improve broadcast quality and ensure always-on availability for OTT providers.
The new purpose-built capabilities, collectively referred to as liveOrigin, will offer broadcast-quality ingestion, decrease latency, and create redundancies to ensure always-on availability for OTT providers. LiveOrigin is said to reduce standard linear live stream latencies from 30 to 10 seconds for HLS/HDS/DASH streaming in HTTP.
Read More:
AWS Cloud Revenue Soars, Microsoft Follows
According to their latest financial statements, Amazon Web Services is still the leader in the cloud business sector with Microsoft slowly closing the gap. AWS revenue went up by 42% reaching $3.66 bn for Q1, north from $2.56 bn for last year. Whilst revenues are growing, market growth is slowing down for AWS, which amounted at 69% last year. Truth be told, it is hard to maintain such high grow rates.
Microsoft's cloud efforts are paying off. Although full figures are not yet disclosed, they did confirm Azure sales increased by 93% from last year. The third major player, Google and parent entity Alphabet, has not yet released financial reports for their Google Cloud Platform.
Read More:
New Vulnerability: PC Carrying Intel Server Chipsets Can be Hacked Remotely
A new vulnerability consisting in a critical remote code execution (RCE) has been discovered. All computers packed with Intel server chipsets in the last 9 years can be affected. The issue lies in the remote management features that allow system administrators to remotely handle fleets of computer. Misusing it enables hackers to hijack and take control of the computers remotely. According to Intel, the security risk was discovered and reported by Maksim Malyutin of Embedi back in March.
By leveraging the vulnerability, a potential hacker can gain access to a computer's hardware and perform malicious activities without getting noticed.,The operating system never detects any malicious activity as the remote controls have direct access to the computer's network hardware.
The security flaw affects Intel manageability firmware versions 6.x, 7.x, 8.x 9.x, 10.x, 11.0, 11.5, and 11.6 for Intel's AMT, ISM and SBT platforms. Intel has since rated the vulnerability as highly critical and recommends customers to install updates to their firmware as soon as possible.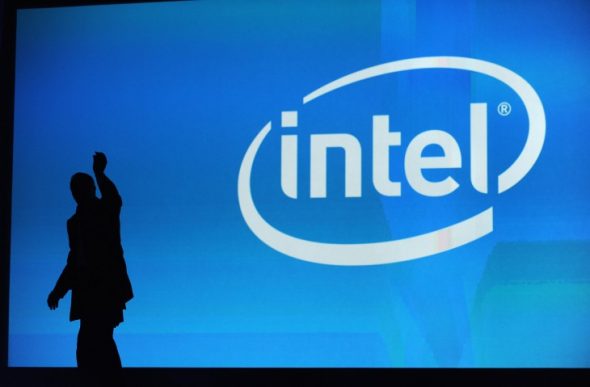 Read More: