4 Min read
Amazon responds to Google with Cutting Down Prices
"The 42nd set of price cuts in the 8 years of Amazon's cloud existence, came at the AWS Summit in San Francisco," reports GigaOM. Their S3 services are now available with 51% reduction on average, the price decreased from 36% to 65%. Their EC2 services are now from 10% to 40% lower in price, and RDS prices are reduced up to 28%. AWS cut in prices is a response to Google's dramatic cutsin storage prices, while both are pushing to become the low-cost cloud provider. "Amazon has cut cloud pricing 42 times in 8 years largely without any competitive pressure. Now that there is competitive pressure, I'm betting the speed of those changes will accelerate," concludes Barb Darrow at GigaOM.
For the full comparison with Google and detailed price breakdown, read the full article here.
Databases and Clouds: Tight Link
"Databases and clouds are now tightly coupled, in case you haven't noticed," Linthicum commented upon GigaOM Structure Data Conference in New York. "Database are changing," he continues. "The days of big SQL databases are rapidly coming to an end, at least for new systems development. Today's databases need to be big, a petabyte or more at minimum, and scale to performance levels that were science fiction just a few years ago." The reasons for this, as listed by Linthicum, are that we have easy-to-use and auto-scaling virtual machines available, that we have the ability to deliver data using data services that combine behavior and information. Cloud-based data services are becoming complex, and growing in numbers to support operations such as storing and accessing the cloud data. Cloud, on the other hand, provides the ability to change and grow in scale. "The links between clouds and databases are tightly coupled, and will only become tighter as time marches on," Linthicum concludes.
Cloud Tweaks: 10 Most Interesting Cloud Start-ups
Another breakdown from Cloud Tweaks brings a list of ten cloud-based start-up companies that gained most attention in the sector, recently.
SkyKick: The app can migrate everything from the legacy email system and architecture to the data and settings
VigyanLabs: Indian start-up that was founded in 2010 by a team of specialists in high-performance computing. VigyanLabs can now reduce usage by up to 40%
Nebula: Nebula has developed a cloud computing hardware appliance that can turn customers' racks of standard servers into a private cloud
Piston OpenStack: Piston OpenStack has received funding from industry leaders such as CISCO Systems and Swisscom Ventures to help develop their private cloud operating system
AtomOrbit: an innovator in BYOD solutions. Their flagship software – TeamFusion – has been designed around Microsoft SharePoint and provides an agnostic feature-rich user experience on a device of any size
CloudVelocity: offers the only fully automated solution for deploying Windows and Linux multi-tier apps and services into the cloud without the need for modification or virtualization
Classle: entirely cloud-based education provider.
Codename One: platform allows developers make their apps work across iOS, Android, Windows, and RIM while only having to write the code once using Java.
Revolve Robotics: enables users to look around the room they are conferencing with, including on the opposite side of the connection
Airpost: allows IT administrators understand all the cloud services being used in their organization and implement advanced controls to manage and enforce security policies
Read the full description of all 10 start-ups here.
Paper: European Cloud Infrastructure Market
Cloud infrastructure in Europe: the scale, the price, the innovation is being looked into in a report that identifies and categorizes disruption vectors, brings company analysis, i.e. profiles a set of significant solution providers in the area, with further outlook and predictions by Paul Miller. Apparently, those companies with a strong multi-site European presence found themselves at an immediate advantage among others. Also, security and data territoriality remain the biggest concern, and thus, points of differentiation. Amazon Web Services seem to dominate in all vectors, at the moment, but each provider comes with its own merit.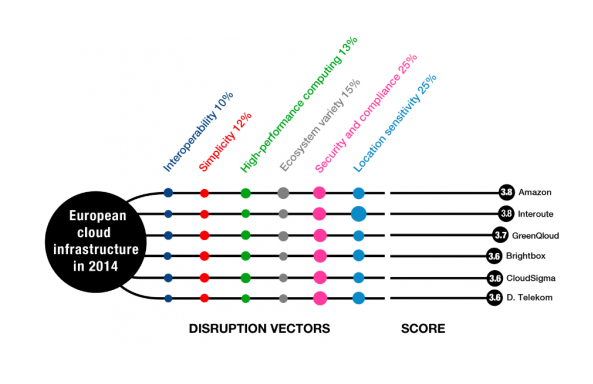 Image 1 – European Cloud Infrastructure in 2014
Image source
You can read the disruption vectors above, and the full paper is available to subscribed users here.
AWS Summit Sun Francisco: Just Finished
The annual AWS Summit in San Francisco was held on March 26, 2014. Price drops are the biggest news, as reported above. Some other keynotes and messages are captured at Enterprise Software Musings website here. AWS is turning 8, AWS is the market leader, AWS is secure, AWS ships product, AWS keeps innovating, AWS keeps bringing out new instance types for lower cost and better enabling next generation apps (HS1 and M3 instances), AWS is most complete, was obviously the message that was meant to get across. Follow the #AWSSummit hashtag on Twitter to get more results on this.