4 Min read
Content delivery networks (CDNs) are globally distributed networks of proxy servers deployed in multiple data centers. The goal of a CDN is to serve content to end-users with high availability and high performance. CDNs serve a large fraction of the Internet content today, including web objects (text, graphics and scripts), downloadable objects (media files, software, documents), applications (e-commerce, portals), live streaming media, on-demand streaming media, and social networks. Another important item on the list is protection that CDNs provide from DDoS attacks which have been on a steady rise for a number of years.
We live in a day and age where having a fast loading, rich content website with great user experience isn't an option; it's a requirement. And everything that goes for desktop websites doubles down for mobile. The CDN usually steps in when your website is having huge performance issues that make any web-based business suffer. People are slowly getting familiar with the concept of CDNs and the reasons why they're such a valuable asset. Here are the 7 most commonly asked questions about content delivery networks:
1. How does a CDN work to solve web performance issues?
A CDN is an interconnected network made to provide reliability, speed, scalability and security. They enable web entities to bypass common internet setbacks, such as latency, and ensure fast and reliable delivery of web content. You need a CDN to detect and mitigate security threats, balance traffic loads and dynamically scale to accommodate any traffic surges you you don't drop your user experience.
2. Can CDNs help my mobile web?
YES! Mobile traffic is taking over the web, which means your mobile website has to be fast and up and running at all times. Mobile CDNs enhance the experience with Radio Access Network (RAN) acceleration by taking the following steps:
using TCP acceleration which is tuned to fit the mobile user's networks environment

reducing excessive progressive downloading of video content through video pacing

reducing mobile data traffic through text compression
3. Does using a CDN improve the website security?
Again, the answer is yes. There are numerous pros to deploying a CDN, and improved web security is definitively one of them. CDN providers monitor, improve and test their networks, infrastructure and services to meet security regulations and current web safety trends in order to do their job efficiently and protect critical data. It's common practice that CDNs offer cloud solutions for protection against DDoS and other threats.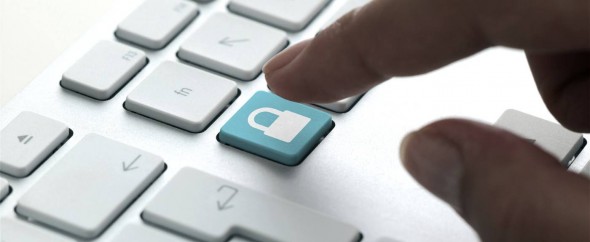 4. How much resources does a company need to successfully hire a CDN?
It varies a lot; every provider is different and it depends on the requirements. CDNs are typically easy to install and simple to use. CDNs are pre-configured to meet general web performance needs and can be customized for specific delivery and performance requirements. The cost of a CDN service can also vary, depending on bandwidth, network size, target regions, performance and such. CDN providers usually have a 24/7 customer support, so everybody is free to ask anything and figure out a solution that works.
5.
How can a CDN increase a web business' revenue?
Consider this simple fact: time is money – especially on the eCommerce environment. As a brand's online presence grows, so should the level of user experience and satisfaction. Happy users mean loyal satisfied customers that come back. Low user experience, on the other hand, means high bounce rates and negative reputation. If the download speeds and load times are slower than expected, e-businesses will lose customers and revenue. No matter how great the offers are, most users will not wait more than 3 seconds for the site to fully load. Reliable and secured web content delivery reduces load times, raises user experience and maximizes the potential for conversions. It's the business owner's call if his website is going to be a money maker or a bouncer.
6. Can a CDN help my brand or business expand its online presence into global markets?
Of course it can, but this does not go for every CDN provider. Not all providers are capable of offering a specific solutions for a specific businesses; as we've discussed, every provider is different. It depends a lot on which markets around the world are you being targeted and how much traffic is getting through from the regions those markets are on. Larger global CDNs such as Akamai can provide the means that allow businesses to quickly and cost effectively reach a global audience due to its vast network. Smaller CDN providers have limited access outside of its home region and can hardly impact faraway regions/markets such as China, Russia, India, etc…
7.
Are CDNs important for video streaming and how big is their impact?
Yes and huge! CDN video streaming can greatly accelerate the delivery of video media and make the environment more secure and reliable. CDNs provide a lag free viewing experience, the most important thing for user satisfaction. CDNs also ensure the asset's availability at all times, during high traffic spikes as well.
Optimizing your web is key to running a successful web business. There is always room for improvements, but having a slow, user unfriendly website, that's in a risk of a DDoS attack is a deadly blow for any company that exists on the web. Don't wait too long, hire a CDN.