Let's start from the bottom-line: drive revenue, increase productivity, and deliver outstanding experiences for users and customers. These are the main pillars supporting healthy business growth.
Organizations that seek prolonged value in their SDLC require the agility to frequently make quick infrastructure changes. Network performance must be ahead of the game in order to exceed the requirements of users who depend on the network and the traffic it supports.
Despite this, many large corporations rely on legacy appliance-centric architecture, so network engineers must deploy manual processes to manage network infrastructure activities. This can cause lengthy delays and potentially induce costly errors that greatly impact revenue. Not ideal. Especially after considering the fact that they simply don't have the capacity to scale and keep up with rapid growth.
Which brings to mind another "little thing" called hardware refreshes!
The simplest, most efficient way for organizations to gain better control is an API-first solution that harnesses network automation.
One unified solution that modernizes the familiar and universal foundations of all network and internet services: DNS, DHCP, and IP Address Management. DDI.
Modern practices such as Infrastructure-as-code (IaC) using APIs allow network engineers to effortlessly set up new networks, balance traffic, and scale on demand, increasing efficiency and accelerating deployment velocity.
Imagine having a powerful suite of APIs and an intuitive GUI that can automatically assign new IPs to devices, create new networks on the fly, allocate and update IP addresses, update DNS entries, and streamline network service workflows.
Enough introductions. Here's what's in it for you:
Substantial Cost Reduction
A lightweight enterprise-grade DDI solution dramatically saves costs in remote locations and branch offices that usually have a minimal IT footprint. No need for Network Operations teams to ship an appliance to remote locations and allocate resources to deploy and manage them. Additionally, improve application performance by enabling delivery of DNS/DHCP services as close to clients as possible.
Greater Agility
Empower DevOps teams and network engineers to spin-up required services faster than ever. Application deployment processes depend on DNS, DHCP and IP Address Management because each one requires a DNS update and IP address. They must be provided and discovered quickly.
Through DDI automation, it is nearly certain you will positively impact time-to-market, and thus revenue.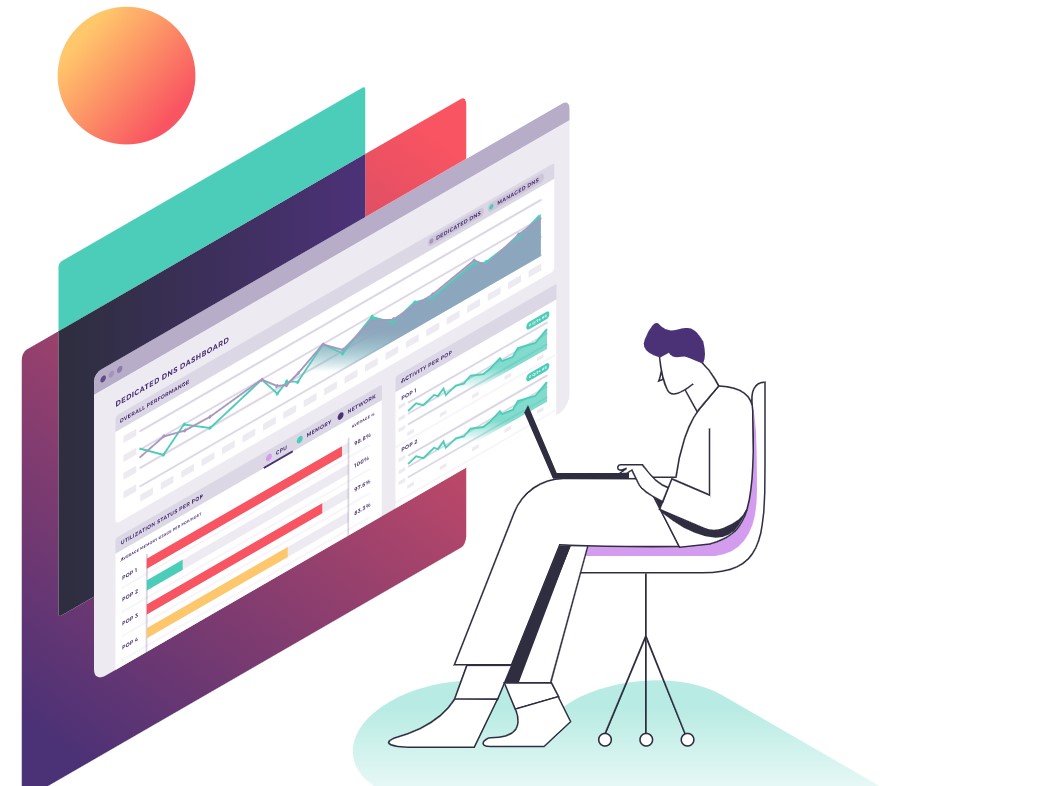 Keep IT Simple
Many organizations have embraced a hybrid-cloud environment. This adds complexity, creates many environments to manage, substantially increases costs, management overhead, training resources, etc. As we progress into the future, this factor will proliferate. Our DDI platform significantly reduces complexity by deploying network services such as DNS across any provider, while enabling network engineers to manage each instance centrally.
Enterprise-grade Security
Intelligently protect your network and prevent unauthorized access with granular access controls and activity logging embedded into the platform. Effortlessly comply with corporate security policies through the zero-trust adhering architecture. Gain visibility and control over internal and external traffic DNS flows with Cisco Umbrella Integration.
Still not fully persuaded? Fine. Name Dropping time. Here are a few companies you may have heard of that already adopted our DDI technology discussed above:
Tesla
LinkedIn
Twitter
Salesforce
Discover a new breed of intelligent, more progressive DDI solutions that account for constant change and upcoming technological revolutions.
Will your organization stay put..?
Or choose to embrace the future?