Content Delivery Network (CDN)
Seize the potential.
Save the Trouble.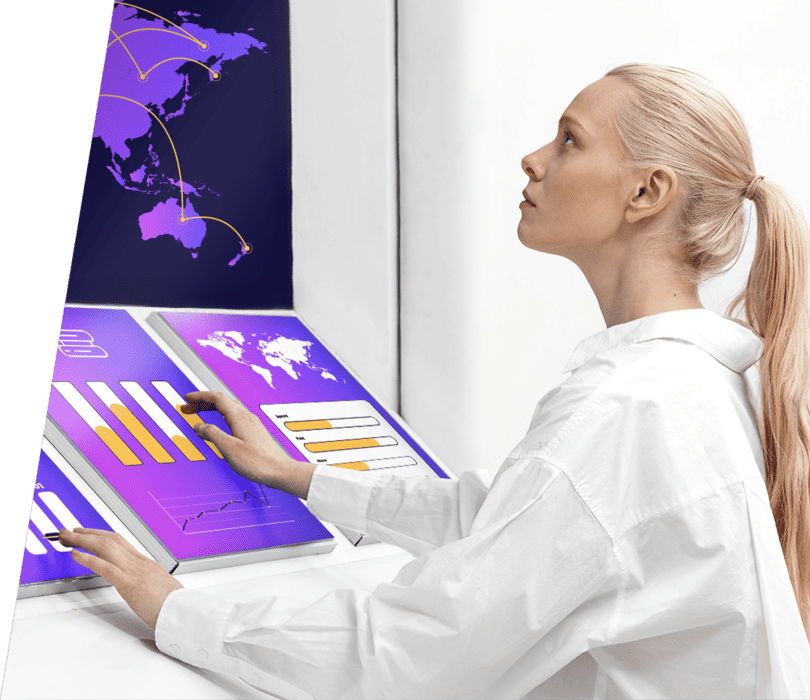 Go Beyond Legacy Solutions
we at GlobalDots hunt for the most cutting edge and relevant technologies out there.
Once tested and found qualified we bring you the most certified innovative products out there for every pressing use case.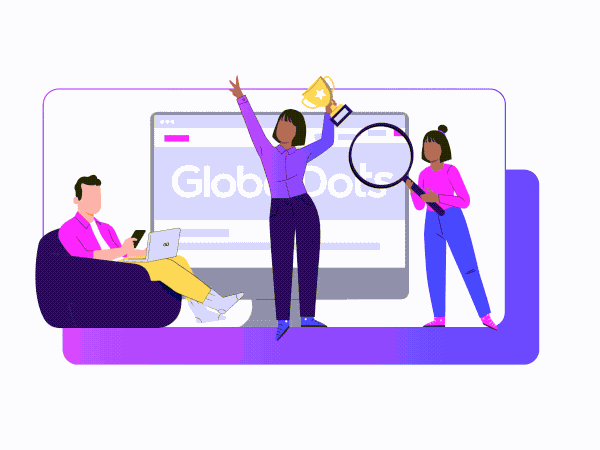 Get the Most out of Your CDN
Managing CDNs at scale is complex. Ongoing attention from experts who live and breathe the field is mandatory to fulfill its potential & keep it relevant to the business.

Most CDN features are unutilized. Your performance can only peak with careful modifications to impact your most important metrics.

To prevent users with root-like access to change content, a tightly-fitted security layer is a must – and sometimes requires the integration of a separate web security product.

Infrastructure as code is (IaC) increasingly standardized. Your CDN must integrate via APIs into your DevOps production cycle.
Exclusive Features
Access vendor betas which can simplify highly complex use cases.
Outperform competition, and yourself, with exclusively-developed vendor features & expert configurations.
No Lock-In
Our 17-year experience & diverse portfolio enables us to seamlessly manage CDN migrations, CSP integrations, and complex multi-CDN strategies.
No Loose Ends
Lay back with automated, API-based integration of your CDN into your ecosystem, while utilizing an utmost 100% of your plan's capabilities, delivered by elite DevOps & FinOps experts.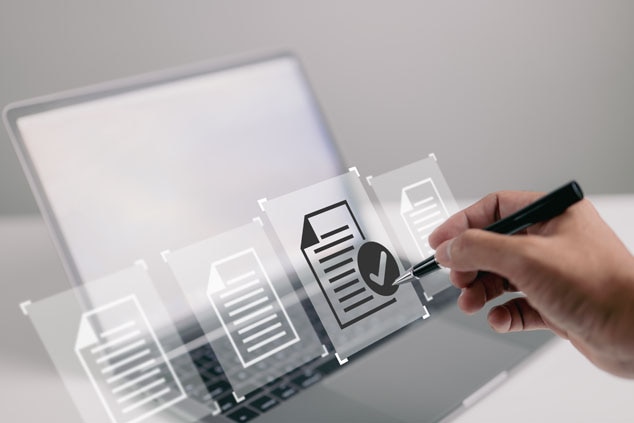 Maximum Security
Leverage our web & cloud security portfolio to get the most accurate, cutting-edge choice & configuration of CDN security solutions inaccessible to CDN vendors.
How to Choose the Right CDN for Online Video Delivery
The right CDN partner can help you meet the digital expectations of today and tomorrow.
Use this short, effective chart guide to get acquainted with the current video delivery trends and the CDN requirements they generate.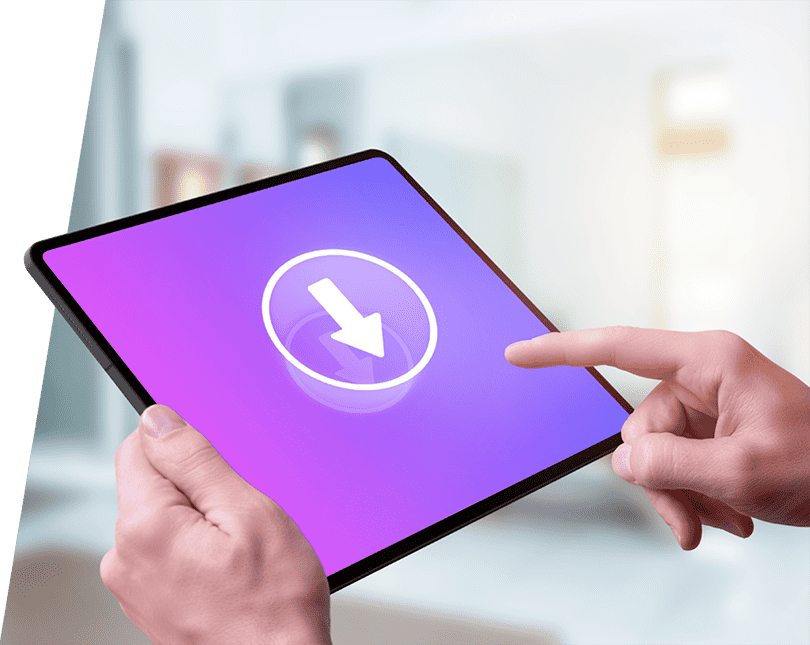 Are there any advantages of using CDN for more than caching?

Yes, CDN can help with various types of content: caching static content like images, CSS, JS objects, accelerating dynamic, non-cacheable personalized transactions, streaming live and on-demand video content and even delivering telemetry or API-based traffic in high frequency of requests.

Can CDN help reduce my overall infrastructure cost?

Yes, one of the main benefits of CDN is offloading your server infrastructure, whether in the Cloud or on-premises. Counterintuitively, in some use cases, adding CDN to the website might reduce the overall spend on infrastructure, as CDN uses optimizations in connection and protocol handling.

What type of security capabilities CDNs have to offer?

In additions to the basic end-to-end HTTPS/TLS data encryption, CDNs offer multiple security capabilities: from Cloud/Edge-based DDoS protection and WAF through Bot Management to API and 3rd party client-side security.
Stay Cloud-to-Date
The world of cloud changes quickly. Stay up-to-date with the latest trends & innovation, extensively explored in our resource library.
Content Delivery Network (CDN)

An expert's analysis: Here's what we need to build a better IoT

Eduardo Rocha, Senior Solutions Engineer at GlobalDots, contributed a guest post to BuiltIn, the online community for startups and tech companies. In the article, he outlined his approach for creating an IoT infrastructure that is both durable and secure. Here are some of the main takeaways: 1. The IoT industry has seen a steady growth over the past […]

Content Delivery Network (CDN)

What is a Content Delivery Network? CDN Explained

A Content Delivery Network (CDN) is a globally distributed network of web servers or Points of Presence (PoP) whose purpose is to provide faster content delivery. The content is replicated and stored throughout the CDN so the user can access the data that is stored at a location that is geographically closest to the user. […]

Content Delivery Network (CDN)

It's time to unleash the power of the force!

There's a galactic misconception that monitoring CDNs has no value and is too expensive to store and index. While that used to be true, it's now the worst mistake an IT-jedi can make! GlobalDots, a 20-year CDN expert, teamed with observability innovator Coralogix, to develop a next generation observability platform for monitoring Content Delivery Networks' […]

Content Delivery Network (CDN)

Top 10 Benefits of Using a Modern CDN Architecture

The Global Content Delivery Network (CDN) market is expected to grow by $42.4 billion between now and 2032.

Content Delivery Network (CDN)

Real-time CDN analysis that identifies trends & detects anomalies

Finally, you can utilize your CDN to its full potential, using the most innovative solutions in the market. Real-time log analysis was never really possible, particularly for online businesses that deal with large amounts of traffic. With today's technology, you can process logs instantly, view dashboards, and receive alerts before bad things happen. Using smart monitoring […]

Content Delivery Network (CDN)

3 Industries that can benefit from better CDN monitoring

In 2022, global CDN usage is expected to reach over 250 exabytes per month. With more and more industries reaping the benefits of CDNs, CDN monitoring is going to become a valuable new source of information for anyone looking to understand their operational challenges or how their customers interact with their product. Industries all over […]

Content Delivery Network (CDN)

CDN Monitoring – No Longer a Luxury

CDNs have become a standard component of any serious scaling strategy. With scaling, of course, comes an increased security challenge. This leads to code scanning, log analysis, expensive intrusion detection systems and more, but the data locked away inside of a CDN is often ignored. This data is essential to a strong security posture and […]

Content Delivery Network (CDN)

Outpace Your Competition by Delivering the Fastest eCommerce Experience Possible

Speed is one of the biggest factors to eCommerce success. Today's consumers demand rapid content delivery and are more willing to walk away than wait. Many brands have mistakenly relied on the seemingly magical powers of the traditional Content Delivery Network (CDN), but outpacing your competition requires a comprehensive approach that accelerates every component of […]

Content Delivery Network (CDN)

Latency is Having a Huge Negative Impact on eCommerce Companies

Latency is an eCommerce killer. Studies throughout the last decade have proven that the longer your site visitor waits, the less likely they'll convert, and the less they'll appreciate your brand. Rapid site delivery — especially when it comes to dynamic content — is now a necessity for global-minded eCommerce companies. Speed is Key The […]

Content Delivery Network (CDN)

Ensuring Business Continuity in the Face of CDN Failures

In the rush towards ever-faster content delivery, mature organizations have prioritized ultra-low latency over basic brand reliability. CDN providers are perfectly placed to funnel the fastest traffic to the closest user, but it is becoming increasingly clear that eCommerce companies have placed them at the pinnacle of customer experience — without adequate structural support. Revenue […]

Content Delivery Network (CDN)

The Costly Toll a CDN Outage Crisis Has on eCommerce Companies

Cloud revolutionized eCommerce. Ditching costly hardware maintenance and sweaty server rooms is a blessing, but it came with its own curse: unavoidable, uncontrollable downtime. Content Delivery Network (CDN) outages hit global corporations the hardest, costing millions per minute and wreaking havoc on loyal clients. One Bug, Thousands of Outages June 8th, 2021 – the date […]

Content Delivery Network (CDN)

Old Dogs, New Tricks: Innovating with CDNs

Today's digital businesses with global customers cannot afford slow page loads and applications caused by physical distance and latency issues. Page load speeds can have a significant effect on customer acquisition and retention. Walmart discovered that a 1% increase in page load time results in a 2% increase in conversion rates. So businesses are using […]

Content Delivery Network (CDN)

Automatically trigger CDN purge on S3 change

A CDN requires an origin server, which can be a S3 bucket. s3-trigger-purge-cdn are python scripts that run as Lambda functions, and are triggered by file uploads to the bucket. Once triggered, the Lambda function will attempt to purge the old file from the CDN cache. Currently supported CDN vendors: Standalone Legacy mode While I […]