Internet & Connectivity
Turnkey Solutions for Quick Growth.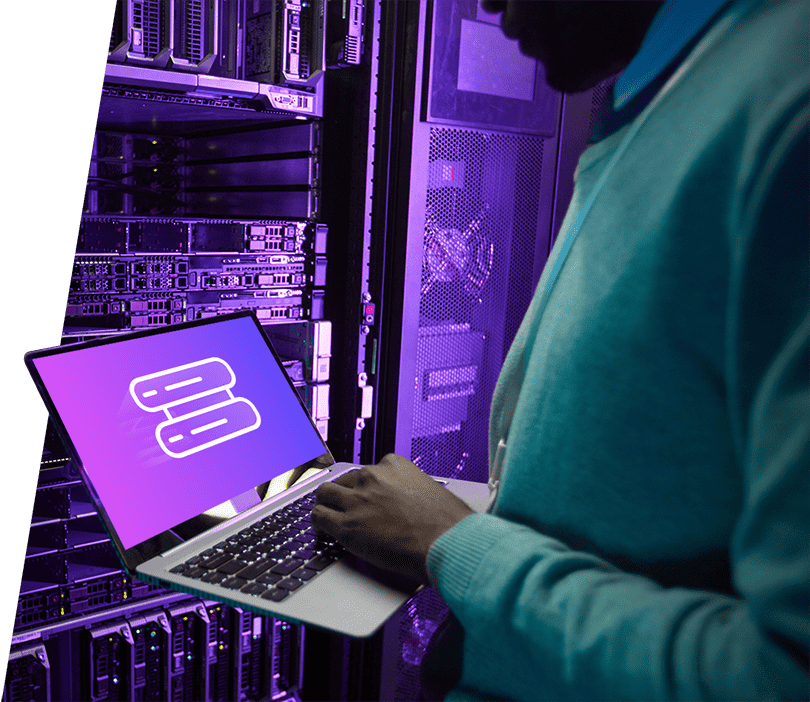 Go Beyond Legacy Solutions
We at GlobalDots hunt for the most cutting edge and relevant technologies out there.
Once tested and found qualified we bring you the most certified innovative products out there for every pressing use case.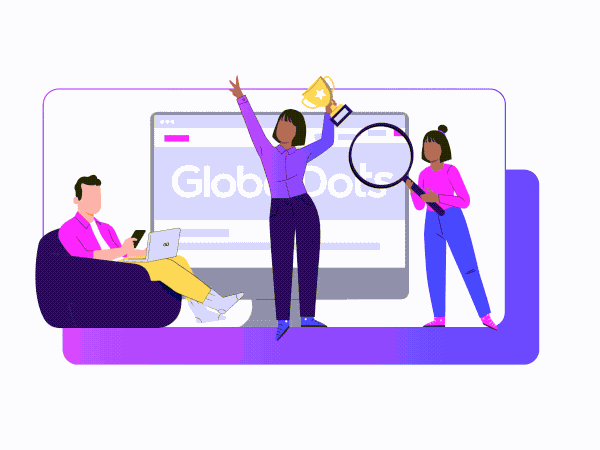 Our Internet & Connectivity Standard
Achieve consistent uptime and reliable security by establishing resilient, multi-supplier backbones, and expanding them with spot purchases of commodity and premium IP transit.

The different types of SSL certificates (wildcard, single, or multi domain) can take time to acquire, but your business shouldn't wait. Safeguard your web assets worry-free with a devoted team to manage the process for you.

Give every user a near-instant experience, without having to individually contract with a local provider in every country your users are in. This is what Global Reach means.

There can be no guessing here. Selecting the right network and bandwidth architecture is crucial for maintaining proper security and cost structure, while enabling your planned business growth.
IP Transit
Our goal is to help you with your IPV4 address needs as we are working with ARIN, RIPE, APNIC, AFRINIC and LACNIC.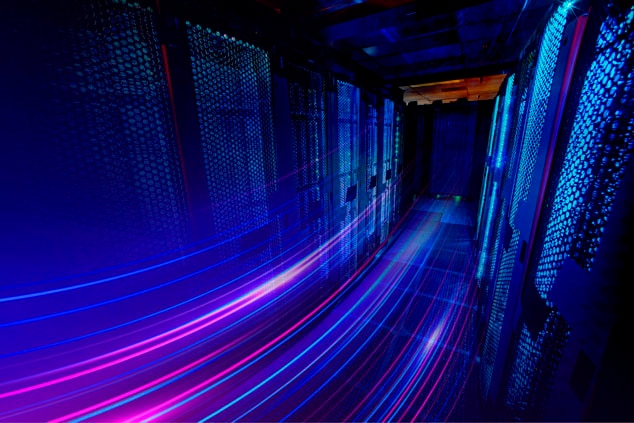 Planning & Design
GlobalDots's network and bandwidth insight have assisted many companies through the challenge of selecting the right network and bandwidth architecture. Plan for growth, while maintaining proper security and cost structure.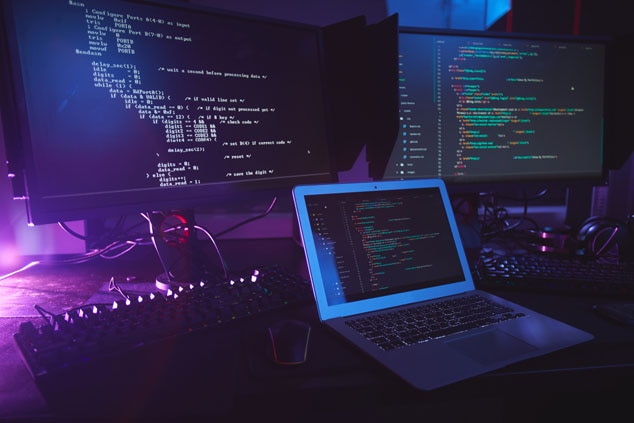 Worldwide Coverage
Partnered with 200+ Telecom suppliers globally, we can provide any connectivity solutions in any bandwidth you require, to deliver your users the fastest possible experience – wherever they might be.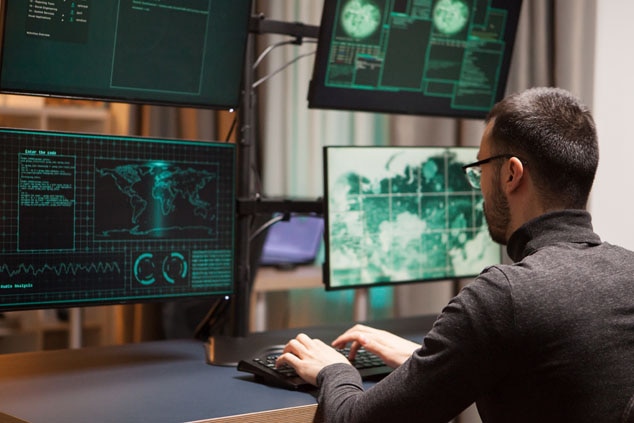 Record-Time SSL
Whether it is a wildcard, single, or multi domain SSL certificate, we can promptly provide you with the required SSL certificate faster and at lower rates than the competition.
Can I switch between vendors if I'm not satisfied with one of them?

Yes, one of the main advantages of working with GlobalDots is that we have relationships with multiple vendors per solution category, so our customers can switch between vendors if they would like to. Moreover, we will proactively offer better vendors if we see the value for the customers in terms of features, capabilities or price.

What does support look like when working with GlobalDots?

Our solutions architects, engineers and DevOps experts have hands-on experience with the solutions we resell and integrate. Our engineers work with you to resolve any issue to your satisfaction, and never leave you hanging. If needed, we'll be the ones to engage directly with the vendor, so you don't have to.

How does GlobalDots keep up with the latest technologies in the market?

The people working at GlobalDots live and breath technology. We have relationships with all the cool startups and always seeking new vendors with innovative tech to offer to our customer base. We research and explore emerging technologies on a weekly and daily basis, we filter out the noise and focus only on the promising solutions we vetted that will bring the most value to our customers.
Stay Cloud-to-Date
The world of cloud changes quickly. Stay up-to-date with the latest trends & innovation, extensively explored in our resource library.
Colocation hosting, in its essence, refers to the practice of placing privately owned servers and hardware in a third party data center commonly known as a colocation center. These centers are equipped with efficient infrastructure that guarantees reliable power supply, effective cooling systems and seamless connectivity. As a result, businesses can leverage the benefits of […]

How does a global leader in the social casino games industry ensures a seamless gaming experience to its global audience? See how GlobalDots helped Playtika reach 20 million users worldwide by end-to-end planning and execution of colocation data storage within 36 hours. Fill out the form for your free copy of the case study.

GlobalDots to Assemble IT Infrastructure for Playtika's New Poland Branch

As the international online gaming giant continues its physical global expansion following massive business growth during 2020, it has entrusted GlobalDots with the Corporate IT & Hardware project of its latest EU branch. The project will be managed by GD's Israel team. GlobalDots has been trusted by Playtika since 2019. During 2020, Globaldots' IT & […]

AWS FinOps Best Practices

Amazon Web Services (AWS) is the most established cloud vendor on the planet – its vast array of services increases every year, with a staggering 200 new offerings released in 2020 alone. These services offer businesses the ability to adjust resources based on demand – a cost-effective pay-as-you-go model and a global infrastructure for widespread […]

Reduce Cloud Costs by Up to 80% with Automated K8s

In the dynamic landscape of cloud computing, Kubernetes (K8s) has emerged as a cornerstone for container orchestration. There is no doubt that K8s clusters are effective, yet companies continue to grapple with the complexities of managing K8s clusters, especially in production. GlobalDots, recognizing this challenge, has curated a pioneering solution: a platform that transforms the […]

FinOps Tools: Key Factors to Consider

For organizations already well-established in the cloud, vendors such as AWS and Azure often bite large chunks out of annual revenue. Monthly cloud bills accumulate quickly – the 5 biggest cloud vendors rake in a combined total revenue of over $80 billion a year, with Microsoft and Amazon claiming the lion's share of over $20 […]

AWS Innovations Decoded: GlobalDots' Top 20 Picks

Join AWS experts from GlobalDots as they decode the top 20 cloud innovations you need to know in a 2 part Webinar. Gain insider insights on leveraging these transformative technologies to boost performance, tighten security, and reduce costs. Discover real-world applications to apply these advancements to your business. Reserve your spot now! 🚀 Stay Ahead: Learn […]

Innovative Cloud Strategy eBook

CIOs, Infrastructure Chiefs, IT, and Security Pioneers – This guide is more than just a document. It's a strategic blueprint for your cloud journey, including concrete steps for migration, security strategies, and proven methods to optimize cost. We're talking about real solutions for real challenges, such as: And yes, even – Discover not just security […]

Making Cloud Compliance Easy

The Challenge: Dealing with the Back-and-Forth There are so many shared challenges when it comes to cloud compliance. The constant back-and-forth with the auditor has become a draining routine. As you dart through digital archives for necessary audit evidence, precious minutes slip away from your actual duties. Each passing hour pulls you further from your […]

Azure FinOps: Optimizing Costs and Best Practices

In 2023, Microsoft's total annual revenue exceeded $211 billion for the first time ever. A key driving force was its intelligent cloud segment, which has retained its position as Microsoft's powertrain since 2020. There's no disputing that Azure has emerged as one of the most sought-after cloud offerings on the market. However, while Azure bolsters […]

HashiCorp – New Licensing Model Explained

HashiCorp has recently revealed a shift in its licensing model, transitioning from open source to the Business Source License (BSL) for several projects. They've selected their usual Mozilla Public License, Version 2.0 as the ultimate open terms, with a four-year timeline for the new code release. But remember, there's no need for alarm. Let's unpack […]

How to Optimize AWS Costs with FinOps

Amazon is locked in the race against rising energy and infrastructure costs. Their per-instance pricing has halted its freefall after years of relentless reductions; at the same time, external pressures are threatening a big squeeze on organizations' budgets. Identifying and understanding AWS spend is quasi-analytical – controlling it is wholly cultural. Unifying these requires a […]

Navigating The Stormy Seas of Cloud Storage: Slash Cloud Storage Costs by 70% with GlobalDots' Curated Autoscaler

Imagine navigating your digital ship through the turbulent seas of cloud storage management. One wrong calculation, and you're either sinking under the weight of overprovisioning or losing speed due to performance hiccups. But what if there was a compass that could make this voyage smooth sailing? GlobalDots presents you with an Autoscaler that's revolutionizing the […]